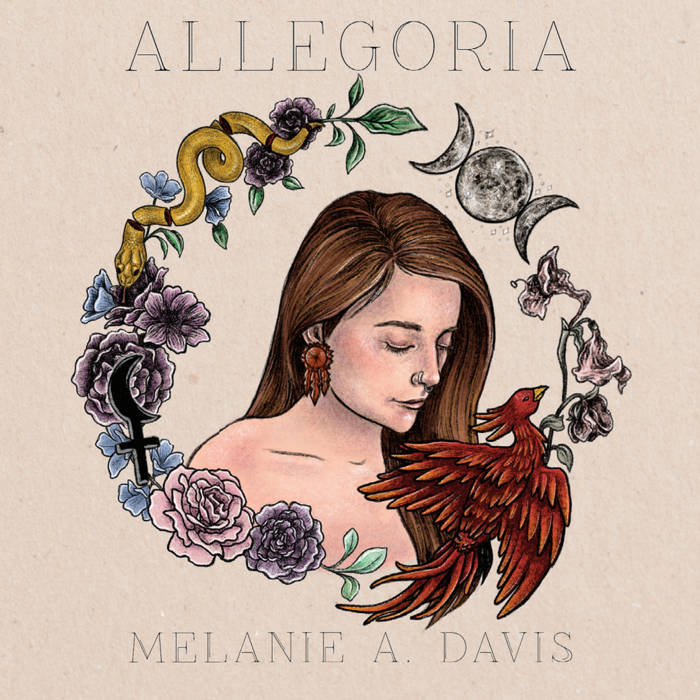 Unapologetic, brilliant, and beautiful, Allegoria (2020) is the latest release and first studio album of Kentucky singer-songwriter Melanie A. Davis. Recorded in Nashville, TN at Welcome To 1979 and in Paducah, KY at Loud & Clear Studios, the production quality of this album is excellent.
The songs blend moving social commentary and incisive self-reflection in the best folk tradition with captivating delivery and ethereal accompaniment. The guitar is elegant and unobtrusive from clever finger-style rhythms to washed out dreamy shimmer, and most tracks are adorned with simple but effective percussion. Moods build and flow effortlessly across wide ranges of emotion, and her jazz-influenced style is original and unmistakable.
Allegoria is complex but relatable, airy yet down to earth, and intelligent while managing to convey incredible emotion. In it, Melanie A. Davis has delivered us a more timely than ever call to address and question our very modes of being both within and without. A better album for right now is hard to imagine.
For Fans of:  Phoebe Bridgers, Mazzy Star, Lana Del Rey, Joan Baez
Highlights: Gallowman, Sisters, I Don't Really Care, Do You?
Listen here: https://melanieadavis.bandcamp.com/album/allegoria
-E. H.